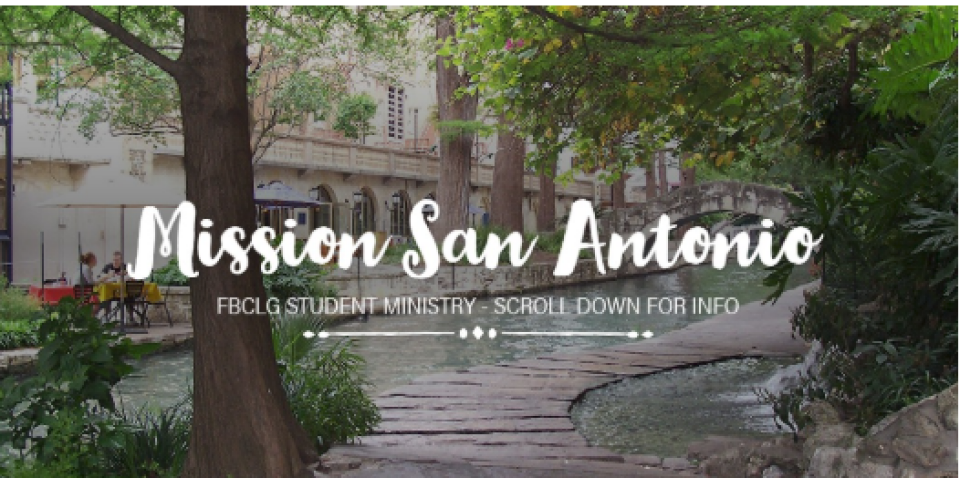 Sunday, June 16, 2019 - Friday, June 21, 2019
Mission San Antonio
Sunday June 16 - June 21
Cost: 350
Students will be guaranteed a space with the completion of the application and upon receiving a $50 deposit per person. Space is limited.
We will host a drive thru dinner fundraiser in the spring to help cover this cost. Anyone going on the trip will be required to participate in the fundraiser. This includes selling tickets and hosting the dinner. The amount of funds raised per person will directly reflect the number of tickets sold by that person.
Friend Incentive:

Bring a friend
1. that is not a regular attendee of FBCLG AND
2. that has not been to camp with FBC La Grange before - and you and your friend will be guaranteed to be on the same work crew & receive $25 each off your registration.