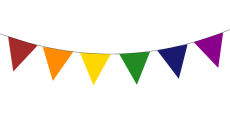 At First Baptist Church, La Grange, we partner with parents -- believing that our combined effort works better than either of us working independent of each other. Together, we can help children understand the vibrant truths of Jesus.
---

Summer camp can be a wonderful experience for children, full of fun, excitement and lasting friendships. Camp allows students to become more self-reliant and develop strong coping skills while growing closer to the Lord. CentriKid is a five day, four night camp for 3rd–6th graders to experience the time of their lives and learn more about the message of Jesus Christ.

Date: JUNE 17 - 21
Who: Children currently in 3rd-6th grades
Cost: $335 - $60 Registration deposit is due Sunday, February 10th.
If you need financial assistance, please speak with Sarah Logsdon PRIOR to the deposit deadline.


---
Wednesday Evening Group for Grades 5 & 6
6:00 - 8:00pm
---

"Dig In: WVBS"
Dig In to The Life of Jesus at WVBS!
"Dig In: Wednesday" evenings are for 4yrs of age through 4th grade.
6pm to 7:50pm.
Children are to be dropped off in Old Sanctuary and checked in.
---
---
Register Below for Both WVBS & O56 Today!