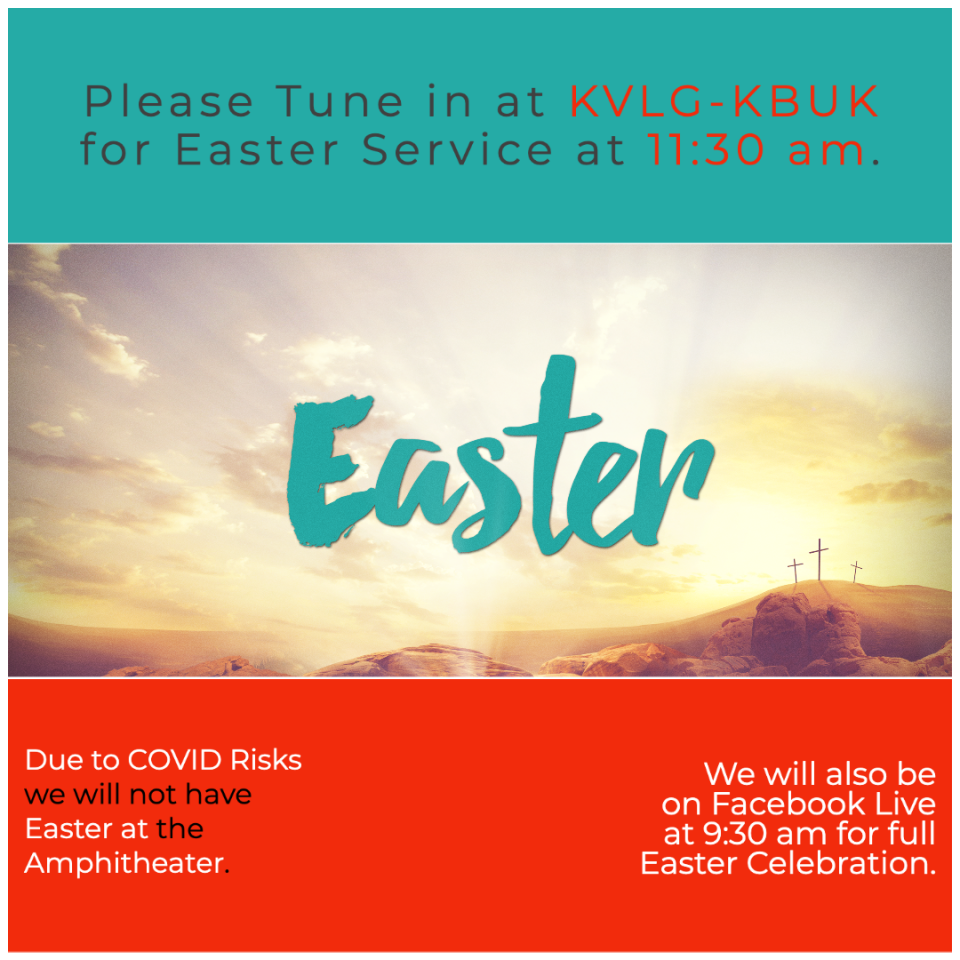 Sunday, April 12, 2020, 9:30 AM - 11:00 AM
Normally we would be meeting at the Amphitheater for Easter.
This year is a little different due to our current circumstances and health risks with COVID-19. I hope you will celebrate this very special day with us online here on our website or as directed below.
Please tune in to KVLG-KBUK, Facebook Live or here on our website.

SUNDAY, APRIL 12 @9:30AM
Facebook Live and here on our website!
@11:30AM
KVLG-KBUK