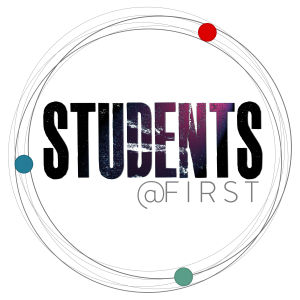 We are dedicated to providing a place for students to belong, connect with God, with other students, and with committed leaders that are dedicated to seeing students grow closer in their relationship with Jesus and equipping them to be the spiritual leaders of tomorrow. We believe that you can't do life alone and that our students are at a unique time of life where they can grasp the gospel and the impact of having Jesus in their lives.
We provide a place where students can be honest, open, heard, accepted, and equipped to live as a light for Jesus. We do this by...
Reaching Students
By extending the love of Jesus to friends
By being a light to those in darkness
By igniting the passion for God in each other
Teaching Students
By increasing in knowledge of God's Word
By growing in the character of Jesus
Equipping Students
By serving the church
By serving the community
By serving each other and the world
Student Ministries
Our Student Ministries are 7th through 12th grade. Wednesdays are Student Event Nights and Sunday evenings are Bible Study Nights. We also have Discipleship Circles for those students wanting to dig deeper in a smaller group setting with an adult mentor.
2022 Blueprint Ministries - San Antonio
SAVE THE DATE: June 12 - 18, 2022 for ministry in San Antonio area. Registration and information below.
Spring Break: Beach Day Trip
March 12, 2022 from 8am - 8:30pm traveling to Galveston for a day trip to the Beach! Talk to Seth for more information. Cost is $5 plus spending and food.
Visit fbclagrange.net/beachday to sign up today!
Discipleship Circles
Senior high students discover the story God has written for you. We believe each story is breathtaking when we encounter Jesus and His plan for our lives.

FUEL: Wednesday Nights @The Pavilion
When - Join us on Wednesday nights from 5:45-7:45pm Where - We meet at the Pavilion at the First Baptist Church Worship & Discipleship Center. This is located at 5000 SH-71 West, La Grange
What - We eat dinner together and hang out. After dinner we have a large group bible study and end with small group discussion. Each month we also have both a Worship night, and an activity night. During the worship night we have a full band that leads us through a number of christian worship songs. The activity nights vary, but include fun, high energy games and challenges.
Why - Fuel is a great way to hang out with friends, grab a bite to eat, and learn more about what Christ has done for us. The large group teaching facilitates in depth study, and the small group settings encourage discussion and application. Please contact Gordon for more information.
Learn More
For more information about our Student Ministries, please contact us: or fill out form.
---
Student Event Payments