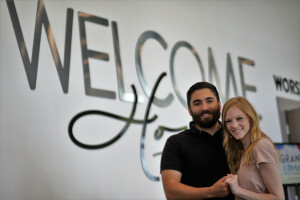 Our Mission
First Baptist Church La Grange exists to embrace Great Commandment love which fuels Great Commission living.
Our Vision
We want to provide a place to belong, a path to become, and an opportunity to believe in the life-changing gospel of Jesus Christ.
Our Values
Belong:
People matter
Fallen and alone
When I'm Known and I'm less alone
See people how Jesus sees people so we can love them as Jesus loves them
Real people being real
Relate and needs not react and deeds
Become:
We are better together
Experience Jesus together
Can't grow yourself by yourself
Relevant biblical discipleship is relational biblical discipleship
Private/public….large, growth group, d-circle
Believe:
When you help people belong you help them believe
Whatever it takes to help someone take the next step closer to Jesus
Living generously
Gospel is about relationships/ or relational
FBCLG Affiliation
We are partners with the Southern Baptist Convention (SBC) and the Baptist General Convention of Texas. To know more about these organizations, click on links provided.