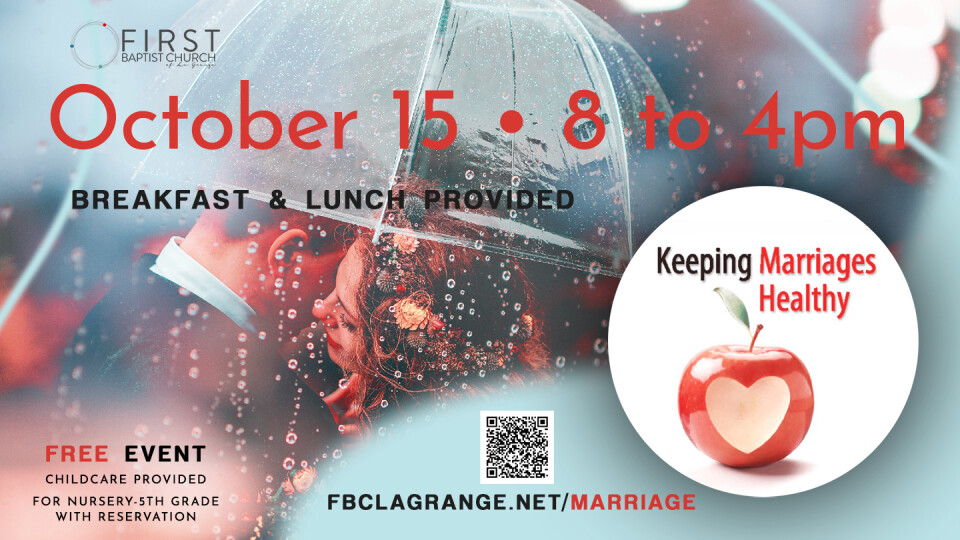 Saturday, October 15, 2022, 8:00 AM - 4:00 PM
Register for this free event below today.
Lunch and childcare provided. Childcare space is limited and it is provided for Nursery through 5th grade.
A one-day workshop to strengthen your marriage, or set you up for a great future marriage.
What is covered:
• Develop intimacy through four key ingredients of intimate relationships
• Understand emotions more fully
• Identify the core emotional needs in our unique partnership
• Learn how to care for those needs
• Establish a vision for your marriage and family
• Build effective conflict management skills
• Interpretation for the deaf is provided upon request
This workshop is an excellent resource for anyone planning to marry, recently married, or even long-married and wanting to become emotionally closer.